SBS new products 2018
01 March, 2018.
PVA Bag Pellet Mix
The tactic of creating precise and concentrated areas of bait is one of the key factors to induce carp to pick up our hookbait. By using only a small quantity of the PVA Bag Pellet Mix, we can either use this tactic on its own to create a tiny and effective patch for shy feeding fish, or as a small concentrated area of bait within a larger spread of bait. The PVA Bag Pellet Mix made of small, 2-3 mm pellets, with high protein content. The one, under the name 'Fishmeal' is without any additional flavour, but it can be very attractive for Carp because of the extra fish oil content. Under the name M1, we added the well-known, spicyflavour, and also some original Robin Red, that is why it is a version, that all anglers can use any time of the year without a risk. Scopex and Strawberry PVA Bag Pellet Mixes are the sweet members of the team, they can be the best choice if we are trying to catch Carp during the cooler months of the year.
You can fill the PVA mesh with these dry pellets (as they are in the package), but if you wish to offer a bit of a softer texture, soak every 100 g with 5 ml of any kind of liquid.
Size: 2-3 mm
Fishmeal
M1 (spicy)
Natural
Scopex
Strawberry Jam
Pack: 500 gr
PVA Bag Mix
This fine milled groundbait is suitable with PVA friendly liquid attractants (like Corn Steep Liquor or Premium Spod Juice etc.) to get a Stick Mix with perfect texture, what we can fill into a PVA mesh or bag.
The N-Butyric version will work well during the hot months, which contains N-Butyric Acid and also milled and fermentated particles. Fish1 has high fishmeal content, and its extra feature, that it includes lifting ingredients, so the whole stick mix will attract fish from the whole water coloumn, from water surface to the bottom. Fish2 can be the rising star of the summertime, because of the high protein and fishoil content!
Flavours:
N-Butyric
Fish1 (high fismeal content, with lifting ingredients)
Fish2 (high protein and fishoil content)
Pack: 800 gr
Mixing advice: 25 ml liquid to 100 g of PVA Bag Mix
Soluble Corn Shaped Popper Boilies (NEW, SOLUBLE VERSION)
Size: 8-10 mm
Flavours:
Corn
M1 (Spicy)
Pineapple
Squid & Octopus
Strawberry Jam
White Pepper Corn
Pack: 20 g
Eurostar Boost Juice (NEW FLAVOURS)
Flavours:
Belachan
Frankfurter Sausage
Garlic
Strawberry Jam)
Squid & Octopus
New flavours:
Krill Chilli
Pineapple
Tuna & Pineapple
Pack: 300 ml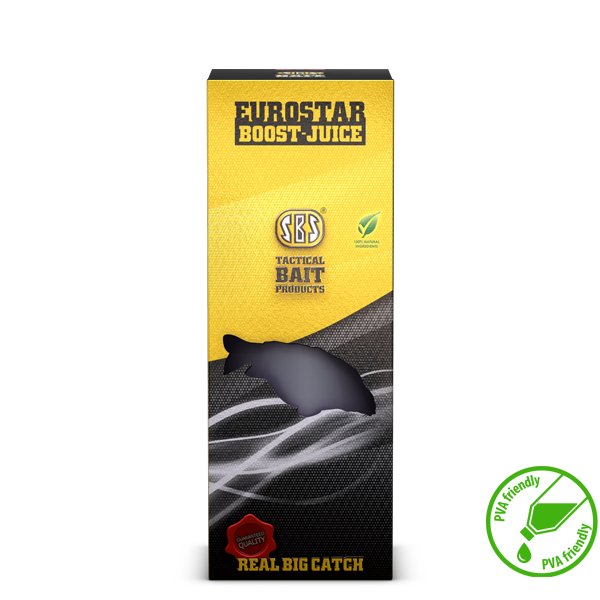 Soluble Eurostar Bomb Paste (NEW FLAVOURS)
Flavours:
Belachan
Frankfurter Sausage
Garlic
Strawberry Jam
Pineapple
Squid & Octopus
New flavours:
Krill Chilli
Tuna & Pineapple
Pack: 300 g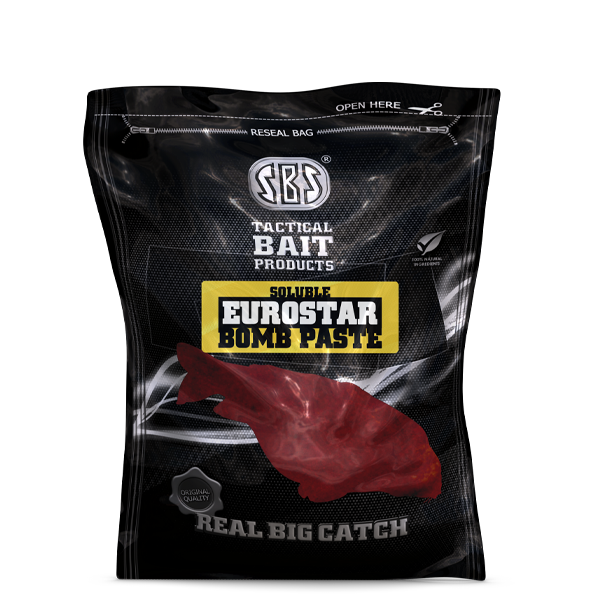 Soluble Premium Bomb Paste (SMALL PACKAGE FOR REASONABLE PRICE)
Flavours:
Ace Lobworm
C1 (Toffee & Tigernut)
C2 (Squid & Cranberry)
C3 (Spicy Strawberry)
Krill & Halibut
M1 (Spicy)
M2 (Fish & Blood Meal)
M3 (Spicy Toffee)
M4 (Liver)
Phaze1 (Spicy Fruit)
Pack: 300 g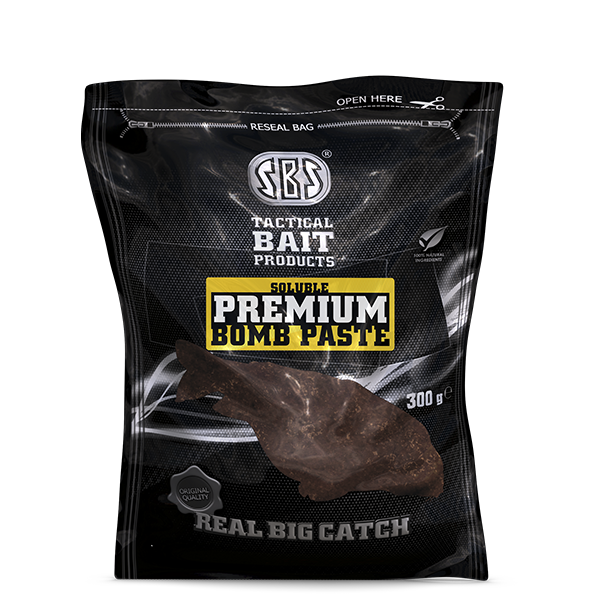 SBS Fluro Pop Ups (20 gr and 40 gr – NEW PACKAGING)
Sizes:10 mm, 14 mm
Flavours:
Frankfurter Sausage
Garlic
Squid & Octopus
Pineapple
Strawberry Jam
Squid & Octopus
Packs: 20 gr (10 mm), 40 gr (14 mm)